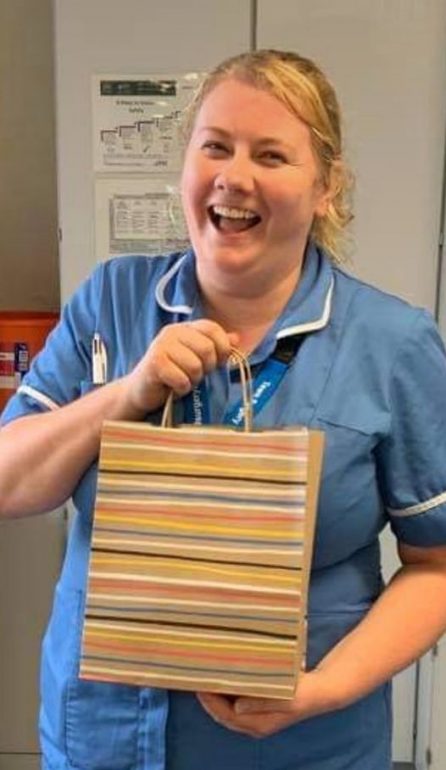 Becky Gair-Stevens is Our NHS STar of The Week #5!
Hello, my name is Becky Gair-Stevens. I've been a nurse in the Surgical Assessment Unit for 3 and a half years. I am originally from Brighton, I came down to Plymouth to do my adult nurse training and never left because I love it down here. I've worked on SAU since being a newly qualified nurse, where I have learnt so much and worked alongside the BEST team!!
I live with my boyfriend of 5 years who is currently working on a film set in Hampshire! In my free time, I like going to beaches with friends and coastal walks. I love travelling (pre covid) and am always organise travelling trips with friends and family. My love for travelling pushed me to apply for a cruise nurse job. Excitingly I start working for P+O cruises next month!
My three song choices:
Rock The Boast by Hues Corporation
Rock the boat – Hues Corporation
This song is a shout out to SAU for being the best work-family. They have been so supportive and I couldn't ask for better work colleagues. I love them all, and I'm going to miss them so much! The best ward ever, team SAU!!
Greatest Day by Take That
This song was playing and my graduation, one of my proudest achievements. Whenever this song comes on it fills me with happiness. Even when nursing gets tough this song will always remind me of my love for being a nurse!
My last choice (I'm not sure many people will have heard of) is Yellow by 20SYL
This is a song that always comes on when I am with my uni friends. It's my happy song that always makes me want to get up and dance. This song will always put a big smile on my face. I say no matter what everyone is doing now they should have a little boogie to this song!