Trevor Munro
---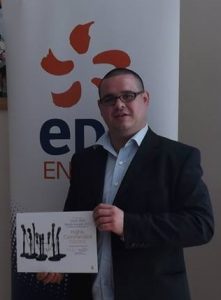 Hey I'm Trev! I assist in looking after the engineering side of Hospital Radio Plymouth.
I joined the station just over 10 years ago after being receiving a call from a friend to tell me that IT skills were rapidly needed. After fixing one computer I decided that my skills could be put to real good use so I decided to join Hospital Radio Plymouth (HRP). I joined during a time when the station had a mixture of IT technology so my skills were immediately put to use to update computers running on retro operating system.
I occasionally get persuaded to take part in outside broadcasts including the Olympic Torch procession and Megaride. My passions are in computing but I also enjoy photography and the occasional Real Ale.
We're always looking for volunteers to join the engineering team so email us at engineer@hospitalradioplymouth.org.uk
Trevor Munro,